City Arsenal SCAR SC Challenge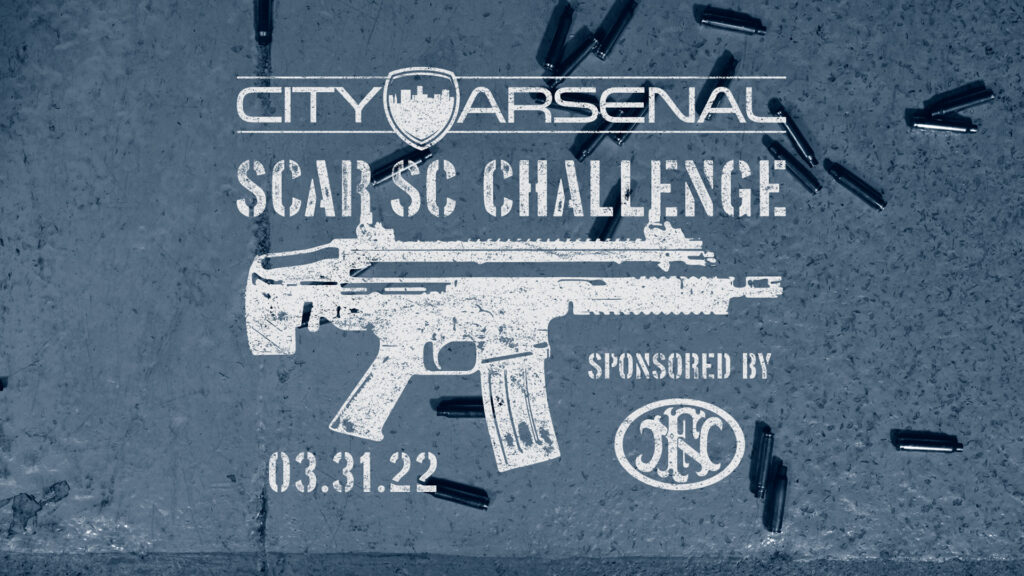 City Arsenal SCAR SC Challenge. Sponsored by FN America. 
Join us Thursday, March 31st, from 11:30 am to 8 pm to shoot a full-auto FN Scar SC for a chance to win an FN 509 Handgun!
$39 covers all you need to shoot and includes 10 rounds of 5.56mm ammo, eye/ear protection, target, custom sticker, City Arsenal t-shirt, and koozie. The most accurate shooter wins an FN 509 Pistol (66-100002). A retail value of $599! 2nd and 3rd place prize winners receive a custom FN range bag filled with City Arsenal/FN merch as well as ear muffs, and 50 rounds of 9mm ammo.
©2022. City Arsenal, Inc. Participants must be signed in by 7 pm to qualify for the competition. The first-place prize award is subject to the winner's successful completion of any required background check by the ATF. The winner is responsible for the sales tax. Prize cannot be transferred, redeemed for cash, or substituted. If the winner cannot accept the prize as stated, the prize will be forfeited in its entirety and an alternate winner selected. Click here for full complete rules and event details.